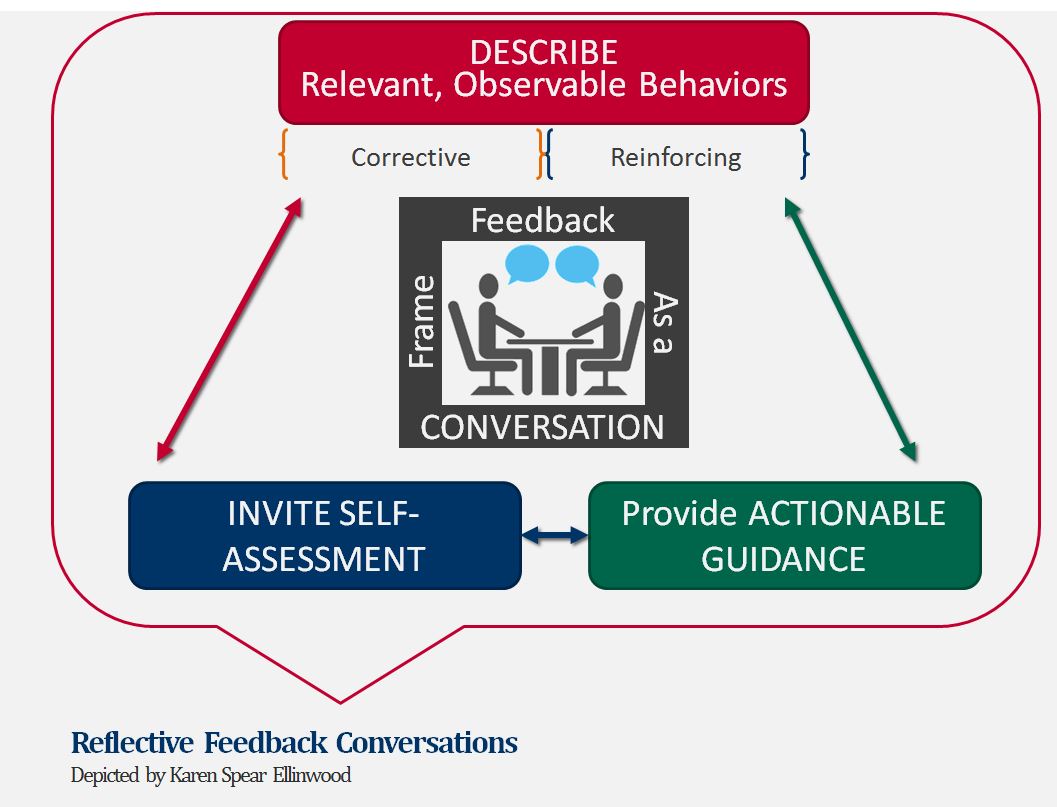 Giving feedback can be challenging, especially when we need to say something critical. Often, critique is received as negative, when it is meant to be constructive.
Engaging students in "reflective feedback conversations" (Cantillon & Sargeant, 2008) offers a way to frame the feedback experience as a positive, collaboratively constructed conversation about student performance or progress.
The key to making complimentary feedback (aka positive reinforcement) and corrective feedback constructive is a "description of relevant observable behaviors".
Such a description should include specific guidance for how to improve in order to make feedback actionable. In other words, guidance the learner can act upon.
References
Cantillon P & Sargeant J. Teaching Rounds: Giving Feedback in Clinical Settings. British Medical Journal, Vol. 337, No. 7681 (Nov. 29, 2008), pp. 1292-1294; 2008.
Related Resources
Feedback References Feedback Guide BDA/Feedback Feedback Study